| By: | P osted in AnnouncementsNews
New Mall Hours & A Tiny Surprise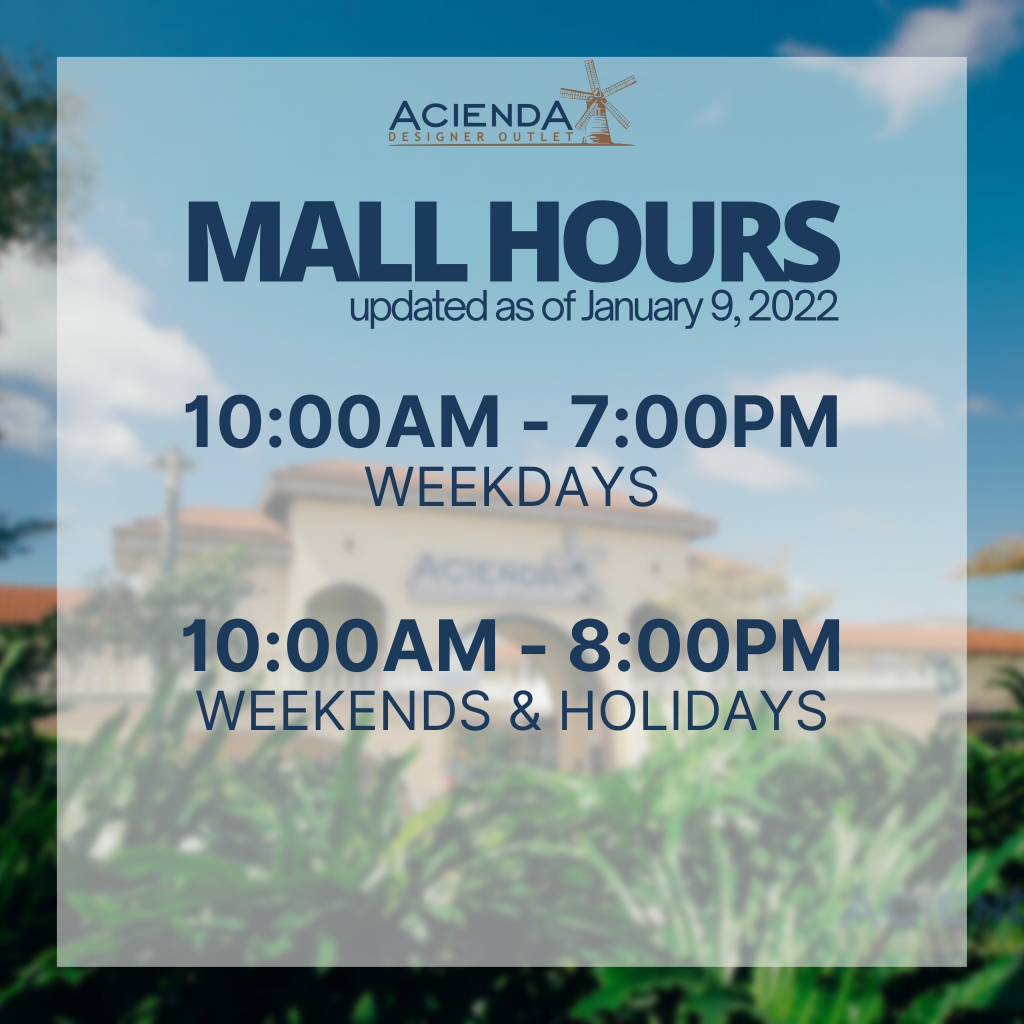 Dear customers and partners, we have adjusted our mall hours to further help minimize the spread of the new variant.
Please always wear you facemasks at all times when inside the mall and observe social distancing and proper hygiene at all times. Let's do our part in helping minimize the spread of the virus.
You can still enjoy our UP TO 80% DISCOUNTS on your favorite international and luxury brands! Enjoy our exclusive offers when you join our Viber community at https://tinyurl.com/ADOViberCommunity.
Want to buy online? You can check out our list of stores that are available for online orders here: https://bit.ly/AciendaGetAll
Oh, did we mention that we have an upcoming giveaway? You read it right! Watch out for our giveaway on Facebook (facebook.com/aciendadesigneroutlet) and Instagram (http://instagram.com/aciendadesigneroutlet/)!