| By: | P osted in Blog
Your Favorite Brands on SALE, Forever?
Just last week, Taal Volcano status has been lowered to Alert Level 2 by Philippine Institute of Volcanology and Seismology (PHIVOLCS) so tourists are coming back again in Tagaytay and in the South area, which is one of the most visited places especially on weekends and holidays because of its cold weather, beautiful view, a lot of delicious dining options and relaxing hotels and resorts. And one of the popular stop-over right now in the South is this big Outlet Mall with a lot of picturesque spots including the giant windmill at the center of their dining plaza. And this Outlet Mall carries several brands that are on huge sale even up to 80% off all year round. Isn't amazing?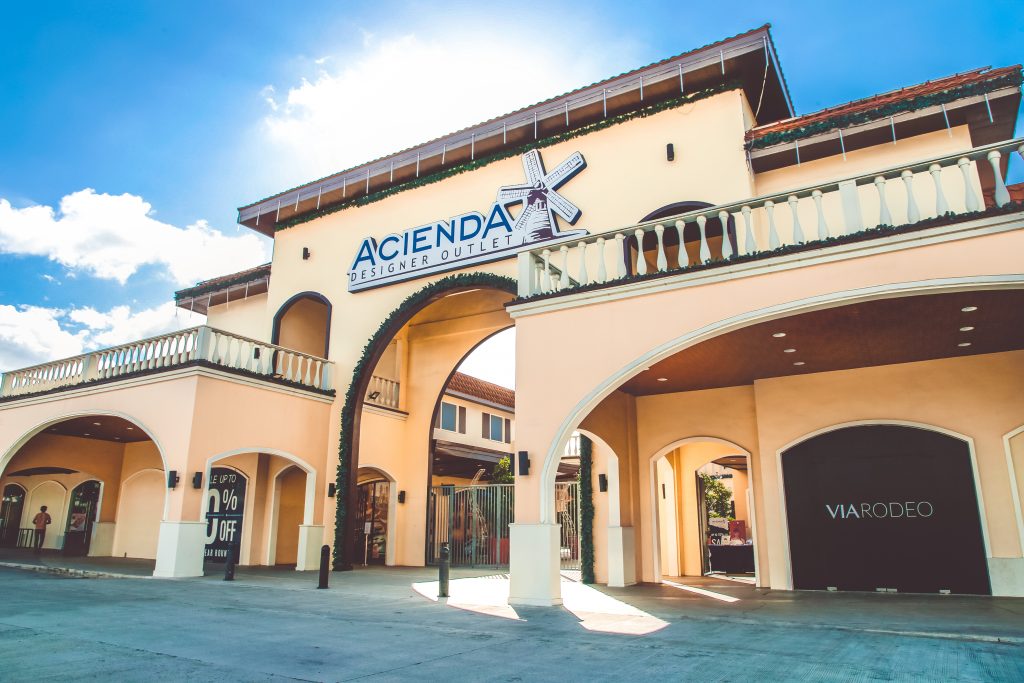 Have you been to such shopping place where all your favorite brands such as Nike, Adidas, Under Armour, Converse, Levi's, Penguin, Guess, Mango, Vans and even designer brands are on a huge SALE, EVERYDAY? And it stands just along Emilio Aguinaldo Highway and only about 10-15 minutes away from Tagaytay.
Acienda Designer Outlet, the first TRUE International Outlet Mall in the Philippines has now more stores and better deals up to 80% off. If you are a sports enthusiast or an athlete, they have great discounts on Nike, Adidas, Under Armour, Peak & Asics.
And if you're a sneakerhead or loves to collect shoes, you must try to shop at Vans, Converse, Fila, World Balance, Florsheim and Naturalizer, Coalition, Onitsuka Tiger and Archives where collaboration shoes are available and discounted all year long.
Ladies, don't worry because Acienda got you covered. They also have designer bags like Prada, Gucci, Kate Spade, Michael Kors, Long Champ and more available at Via Rodeo, all at 30% off discount. Then, you must pair it with a gorgeous Mango dress which they offer additional discounts on top of their 60-70% existing discounts. You can also buy branded women outfits at Moressi, Terranova, Calliope, Giordano and BAYO. And to complete that look, a beautiful necklace in Just Jewels and a designer eyewear in Sunglass Haven are also available and offer great deals and discounts too.
Then there are great deals on fashion, footwear, accessories and gadgets such as Levi's, Timberland, Reef, Guess, New Era, Havaianas, True Religion, The Rail, Oakley, Crocs, Mossimo, The Travel Club, Girbaud, Jag/Tribal, FUBU, Macbeth Seoul Optical & Silicon Valley.
After you shop at Acienda and get hungry, you could dine and unwind at The Coffee Bean and Tea Leaf, Macao Imperial Tea, Infinitea, IDO Café, Ibarra's Bistro, Matt & Ana, Pizza Warehouse, Cold Stone Creamery, Windmealz, Coi Sushi, Pacpac King and several options inside their Acienda Food Court.
The link below is for Acienda's map site so that you can plan ahead of time and visit the growing family of Acienda Designer Outlet where sale is all year round! Yes, as in FOREVER!