| By: | P osted in Promotions
Where to Buy Luxury Brands in Acienda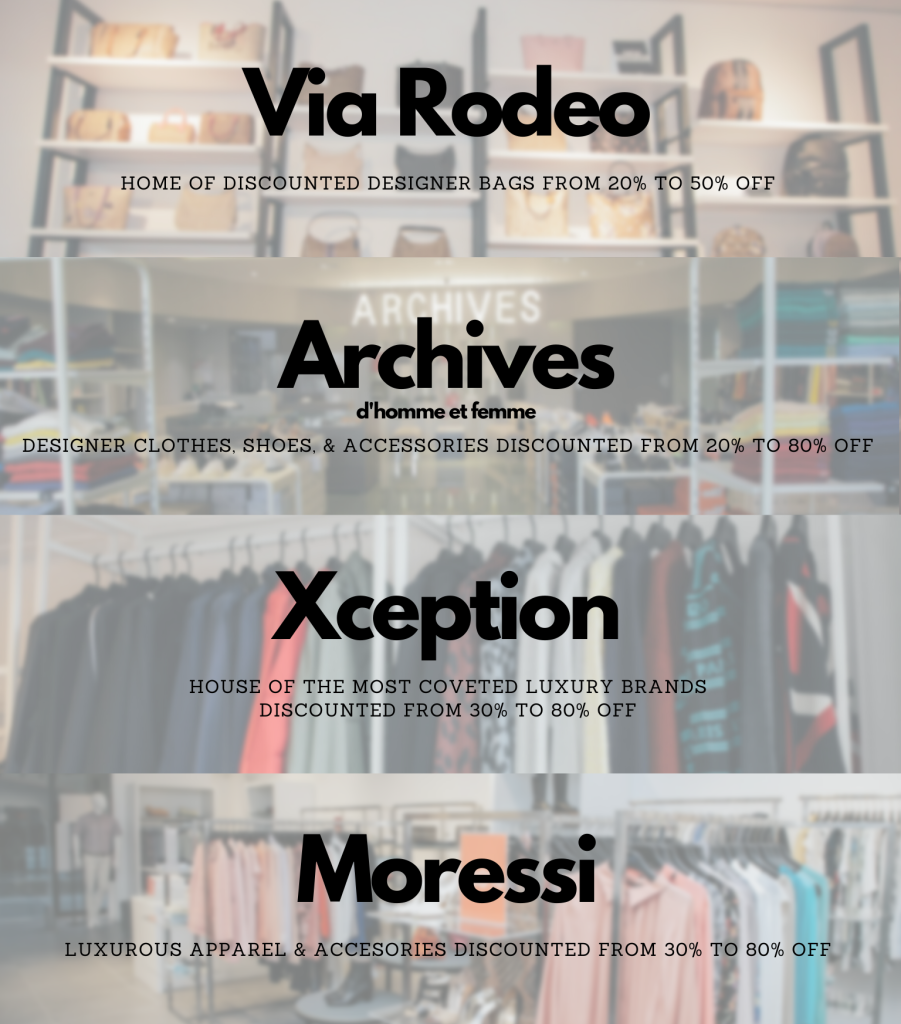 Shopping for designer items can be a chore especially here down south. But Acienda Designer Outlet is here to make it more accessible and affordable. We have a couple stores that sell luxury designer goods that are discounted from 20% to 80% off: Via Rodeo, Archives, Xception, and Moressi. In these stores you will find Valentino, KENZO, Gucci, Prada, Supreme, and more.
So on your next visit, make sure to check out these stores for discounted designer goods:
Via Rodeo- located at the 📍East Wing
Archives- located at the📍East Wing
XCEPTION- located at the📍East Wing
Moressi- located at the📍North Wing
We post new arrivals and updates on Facebook (https://bit.ly/ADOSilang). You may also join our Viber Community(https://tinyurl.com/ADOViberCommunity) for more exclusive promos.
Visit us soon at 📍KM 48 Emilio Aguinaldo Highway, Lalaan I, Silang Cavite.