| By: | P osted in AnnouncementsNews
Watch Republic: New Watch Store in Town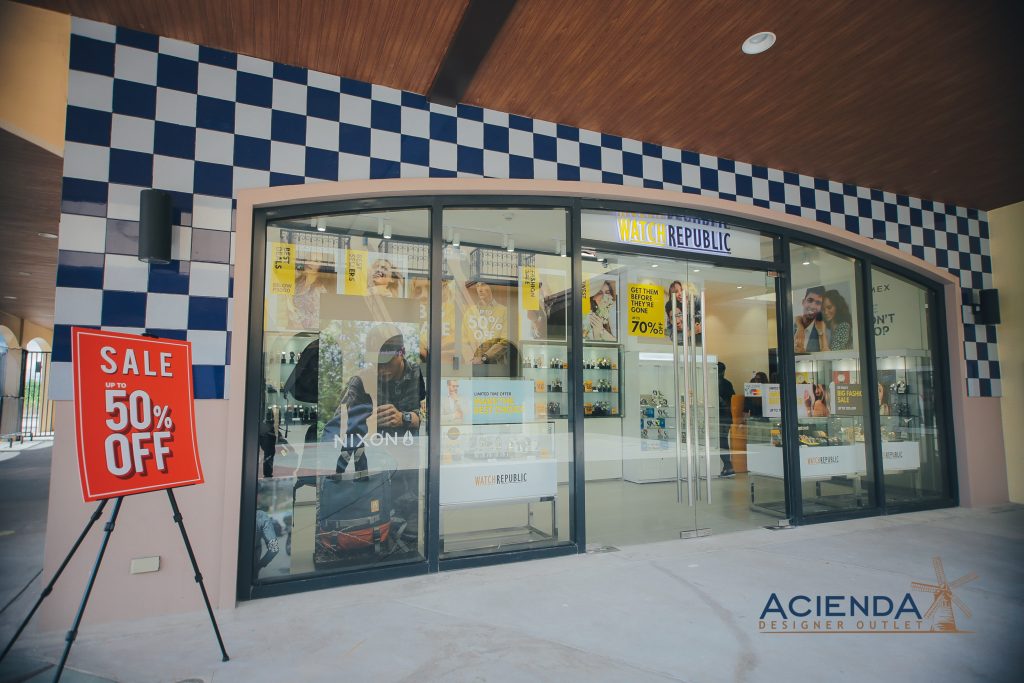 Watches are one of the most functional fashion statements you can wear. And here in Acienda, we believe that it is a fashion essential. That is why we recently opened Watch Republic – Acienda!
Watch Republic -Acienda is located in the North Wing, adjacent to Sunglass Haven. In there, you will find watch brands such as Timex, Nixon, Casio, Sonata, Nine West, Esprit and more. All of the watches are discounted for up to 50% off, such a great deal if you ask us.
In buying a watch, you have two choices, analog or digital. Analog watches are usually worn if you're going for a more sophisticated look. While digital watches are usually worn for a more casual and futuristic look.
Whichever you prefer for your daily, you can find it here in Watch Republic -Acienda.
Visit us at 📍KM 48 Emilio Aguinaldo Highway, Lalaan I, Silang Cavite.