| By: | P osted in AnnouncementsNews
Happy 124th Independence Day, Philippines
On June 12, 2022, we'll be celebrating our 124th Independence Day.🇵🇭
This June 11 and 12, we present you Himig Ng Pinoy: An Independence Day Special.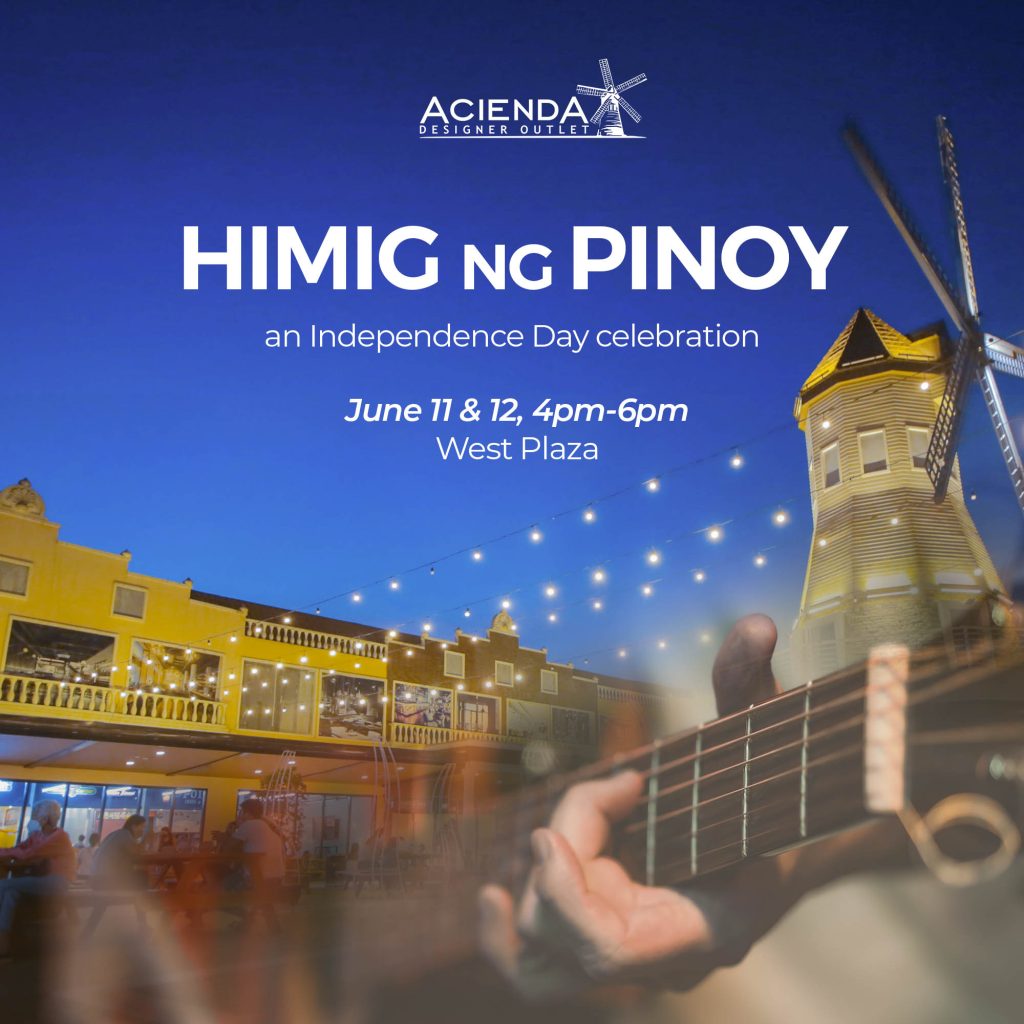 Join us this June 11 and 12, 2022 as we listen to Filipino melodies from our performers Ma. Elizabeth & co. (June 11) and Click Session Acoustic (June 12).
Himig ng Pinoy will start at 5 PM until 8 PM. While waiting for the live band, you may enjoy shopping for dad as we start our Father's Day Sale on June 11. See poster below for details.👇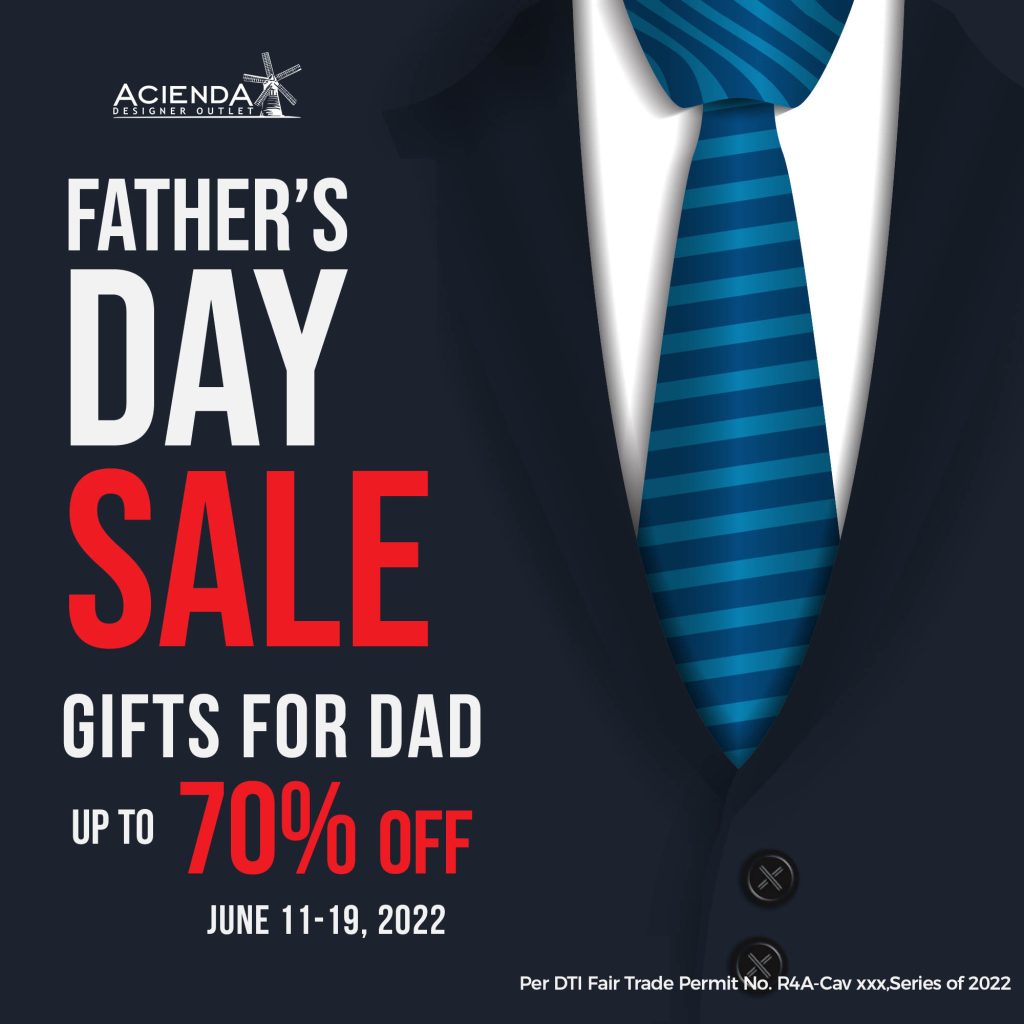 See you!
Follow us on Facebook for Father's Day gift ideas: https://www.facebook.com/aciendadesigneroutlet
Join our Viber Community: https://tinyurl.com/ADOViberCommunity
Visit us at 📍KM 48 Emilio Aguinaldo Highway, Lalaan I, Silang Cavite.
List of stores & Mall Advisory 👉 https://bit.ly/3yWubjT